HARDSCAPES
Brickpaver Patio's, Walkways, Brickpaver Driveways, Retaining Walls & Natural Stone Walls in cement or dry laid. Fire Pit & barbecue construction with natural rock or block
LANDSCAPES
Transplanting trees and shrubbery
Complete rip-outs
Tree and shrub installation, specializing in specimens and ornamentals
New Design
concepts
MASONRY
Complete porch
and steps in the latest
design in block, paving stones, faux rock re-facing, brick or simple cement repairs.
New treads in bluestone, limestone or caps.
Re-Face house and foundation with veneer stone/rock
EXCAVATION:

Including tree work, clearing and grading yards to expand areas for your use and enjoyment
Foundation digging
Septic Tanks
Demolition/Debri Removal

OUR IMAGINATION TOGETHER WITH YOURS IS OUR GREATEST ASSET!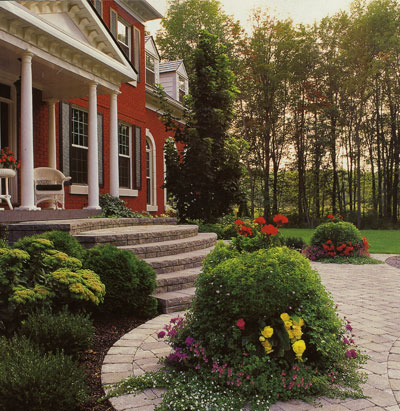 Millbrook Landscape Contractors LLC
(973) 361-8772